Algonquin College CSI project is a trailblazing effort to use a virtual environment to offer a course on domestic violence that teaches emergency and healthcare professionals how to react, communicate, and collaborate when responding to an emergency call. The course is part of a program by Algonquin College, Ottawa, Canada, and traditionally uses lectures mixed with video screening showing domestic violence scenarios.
Immersive Crime Scene environment is designed to improve future police officers' crime scene observation skills and collaboration skills. The facilitator can create different crime scenes by changing textures in the environment for students to discover. The most effective way to solve as many crimes as you can and hone these skills. Fully online immersive.
Please click the image below to read and watch CBC featuring the project: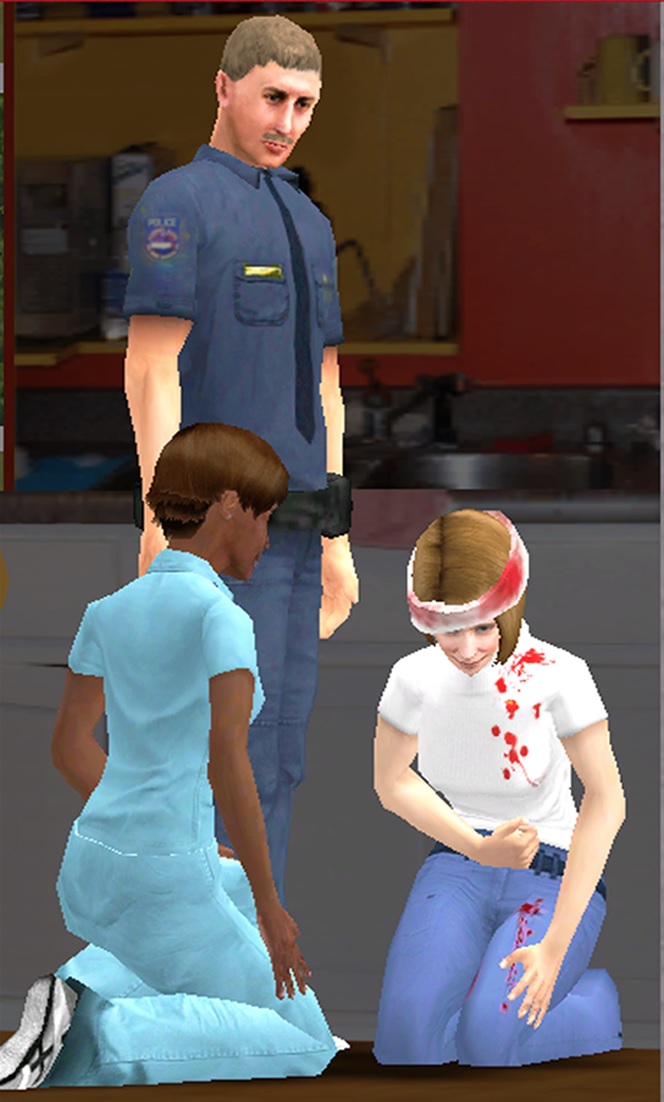 Winter 2011 125 Algonquin students from different disciplines took a credit courses in Persephone successfully.